Ultimate luxury awaits you with this fantastic, 6,139 sq. ft. home that boasts a long list of premium features and amenities. No matter the time of day or year, stunning views of the bay and the Purdy bridge await outside, but that's just the beginning of this home's exceptional qualities: 4 bedrooms, 4 baths, 3 sprawling decks, a fabulous chef's kitchen, a swim spa and much, much more all welcome you home! Located at 6919 Woodhill Dr NW, Gig Harbor, WA 98332, this retreat is nestled on 0.58 prime acres and is listed for $1,095,000.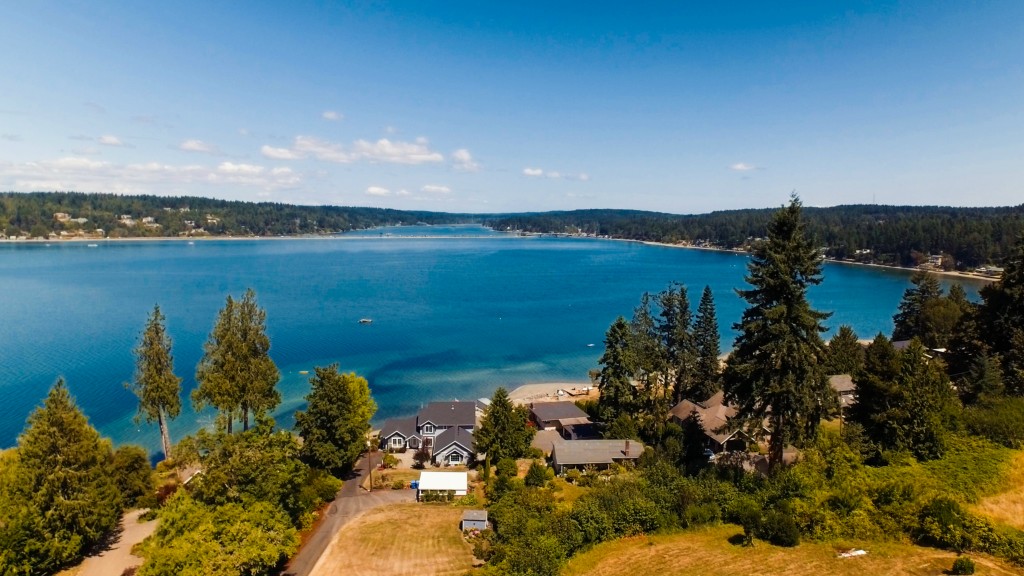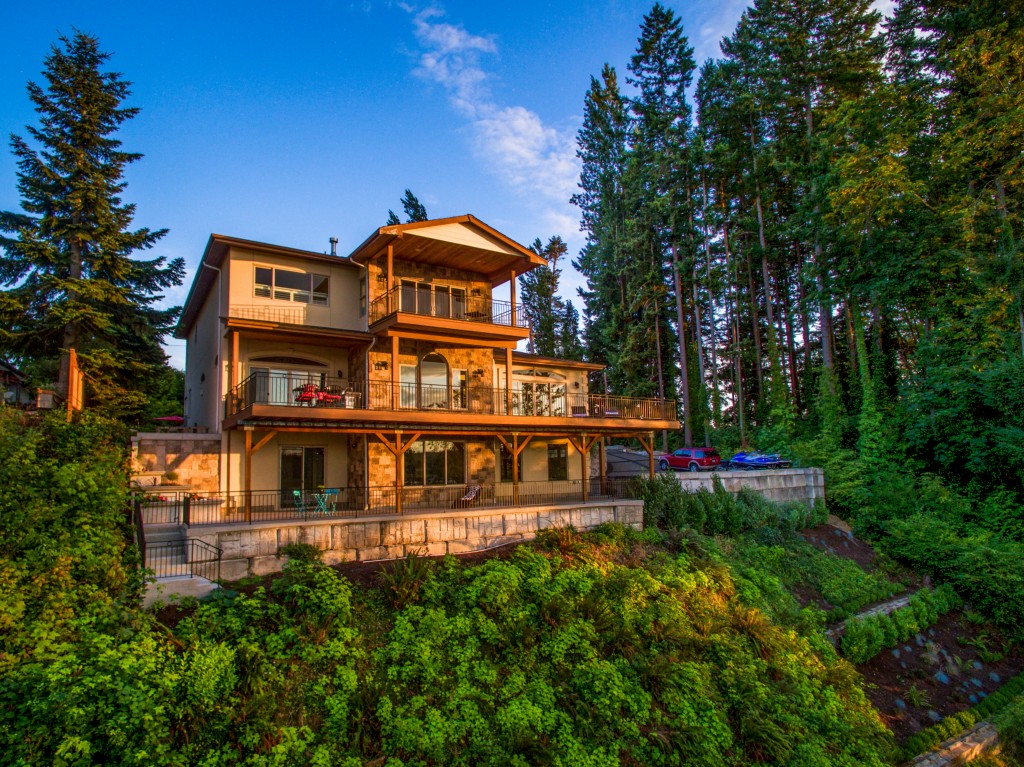 Impeccably manicured and magazine-worthy, the front yard of this residence welcomes you home with wide, open arms: you can relax and let the fun and rejuvenation begin! Unwind in the stately living room by the fireplace, or enjoy a glass of wine out on one of your 3 decks. No matter where, you'll have a stunning, exclusive view of the shimmering bay in the background.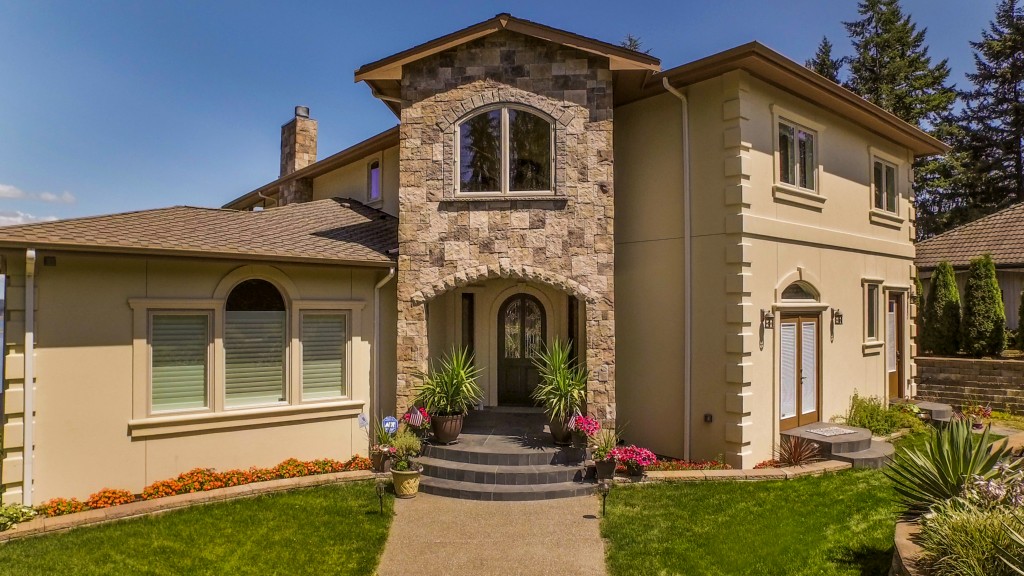 With a huge chef's kitchen and a classic, spacious formal dining room, this home is ready for entertaining in sophisticated style. In the kitchen, sleek top-of-the-line appliances, exquisite granite counters and more all provide ease and elegance whether you're whipping up fabulous meals, or just hanging out and tasting wine with friends. The large, formal dining room boasts a fireplace and, of course, eye-catching views of the bay. Host elaborate dinner parties, or enjoy a casual meal—etiher way, this home is ready to deliver.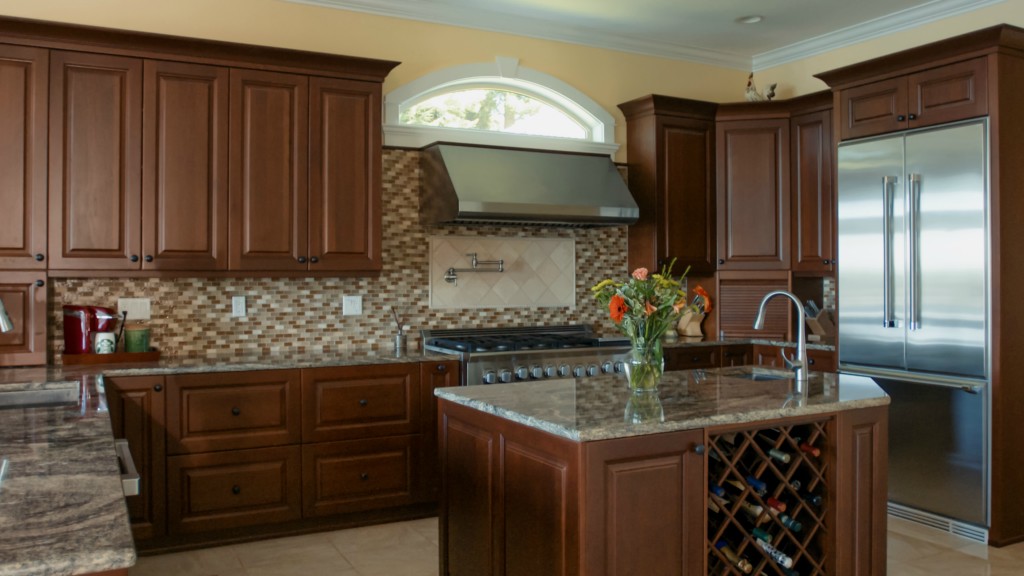 The main level also includes a junior master suite, while the upper level features the main master suite, and both are perfectly equipped when it comes to serious relaxing: each has a see-through fireplace that you can enjoy from bed or your soaking tub.
In the lower level, a spa-like hot tub and a swim spa offer another space for ultimate relaxation. Let all of your worries melt away in the hot tub while you enjoy views of the bay and the benefits of luxury and comfort.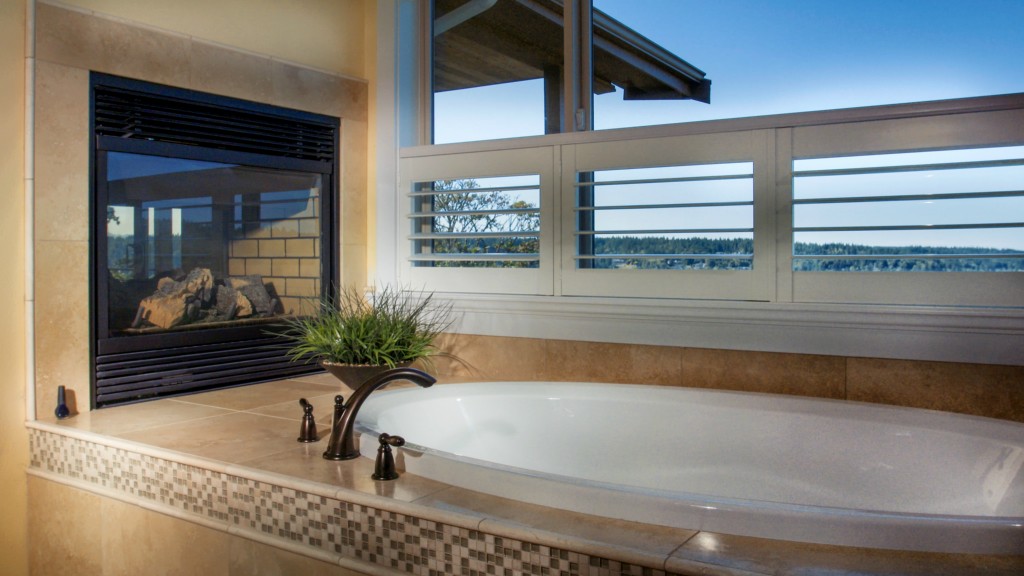 Living in Gig Harbor
Whether you're a permanent resident or just visiting for a weekend, Gig Harbor is a Northwest treasure. Well-known for its active maritime scene, Gig Harbor rests right along the Puget Sound in a prime spot. Residents love staying active and taking advantage of the Sound, whether it's boating, kayaking, paddle boarding… if it's a watersport, someone in Gig Harbor is doing it! While there's plenty of opportunity to enjoy the outdoors, there are also a myriad of businesses, restaurants, shops and more. Downtown Gig Harbor offers visitors a charming, small-town feel, and makes for a lovely way to spend a day, and their rich and active arts community adds beauty to an already gorgeous city.
Interested in learning more about this listing? Contact REALTOR® Ed Aro online here or give him a call/text at (253) 514-2241!